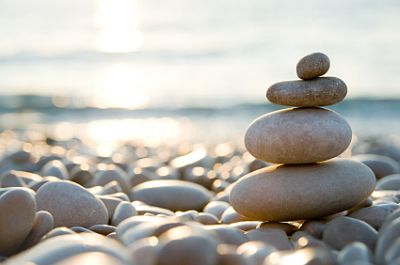 Lyric's Marketing Tip #29: The Four Agreements of Marketing
August 10, 2014
Lyric's Marketing Tip #31: Change One Thing and You Change Everything
September 4, 2014
Since it's the weekend, I thought it would be fun to share a tip that is taken from one of the world's oldest and most beloved pastimes – alcohol consumption.  Ha! Now stay with me, I have a great point to make here.  I recently followed a trail from my current reading that led me to a new book that is actually an old book.  Remember, Everything that's new is old.  Everything that's old is new? I was intrigued by the content and the age of this book and when I learned that it was in reprint, I jumped at the chance to purchase it.  "The Artistry of Mixing Drinks" is a reprint of the 1934 book written by Frank Meier, the legendary bartender and mixologist (before they were called that) at the rue Cambon side bar at the hotel Ritz.  Meier was the inventor of some of the most famous classic cocktails of the 1930's and served up his unusual concoctions from 1921 until his death in 1947 to the likes of Roosevelt, Noel Coward, Hemingway, a million-and-one aristocrats, and famous lyricist Cole Porter.  He was also active in the resistance during WWII.  The informal post office run from behind Frank's bar was known to both French and German intelligence operatives during the occupation.  But my tip this week is not about Frank Meier, it's about his profession. It's about cocktails.
What Cocktails Can Teach Us About Marketing
When I ordered the book, "The Artistry of Mixing Drinks", I was most curious about the author Frank Meier, and I was interested in exploring his 1934 cocktail recipes.  When the book arrived, I quickly read through it and discovered that many of Franks drinks were familiar to me – Singapore Sling, Texas Fizz, Champagne Mojito, Tom Collins, Daiquiri, Side Car, Old Fashioned, etc.  The recipes for these drinks were pretty much the same as they are today, with just a few exceptions (this is what made it fun to read): Instead of simple syrup, he used granulated sugar or sugar cubes, always.  In place of frozen fruit or canned juices, he used real fruit and vegetables, and he used a lot of raw eggs!  So here it was, a book full of recipes of timeless drinks with basic ingredients that have been used for over 70 years.  You can go into any bar in Dallas and order a Daiquiri and it will be the same basic recipe as Franks.  What is different is the way it is blended, the tools used to mix the drinks, and the added flavors – artificial and natural.
What special twist have you added to your marketing?
The ingredients for cocktails remain consistent, it's the variations and the tools and methods used to deliver the drinks that have evolved through the years. Bartenders like the Ritz's Frank Meier, or the contemporary mixologist from Manhattan's Upper East Side Daniel bar and lounge, Xavier Herit, put their own "twist" on things, creating newer and more potent versions as well as their own famous concoctions.  What cocktails can teach us about marketing is that there are basic ingredients you must have in your marketing.   They are timeless ingredients, they will be the same 50 years from now, it is just the delivery and methods we use to create the marketing that will change, it's the special twist that will make it stand out. These ingredients must compliment each other, and when mixed together, will ultimately satisfy the customer.
 Classic ingredients for great marketing today
The classic ingredients that we use in marketing today are no different from those ingredients used in the old days of marketing, but just like the legendary bartender, we have added our own twist to meet the clients needs.  Here are a few of what I consider the most important and classic ingredients required for world-class marketing:
First and most important: Empathy for the needs of your customer
A good listening ear
A genuine love for your product and service
A genuine concern for your customer
A great story
Compelling art or graphics that support the story
Content that educates and informs
Dedicated time to "mix" the marketing
Sufficient budget to deliver the marketing
A creative spirit to make your marketing stand out above the crowd, giving it your own "twist"
The three main ingredients in a marketing cocktail
I want to share one more comparative idea with you on cocktails and marketing.  In Colin Peter Field's book "The Cocktails of the Ritz Paris" he shares with his readers how to prepare a cocktail: "A cocktail is mixed with three different constituents: the base alcohol, the perfume and the body."
The base alcohol refers to the alcohol from which the cocktail evolves. It is the root and stem of the mixture. Each cocktail has its solitary base; there should only be one.  [Marketing ingredient: the base message.  One direct and compelling message in your marketing campaign.]
The perfume is the aromas of the base alcohol.  The professional cocktail mixer will pick out the particular aroma which is often already in the alcohol and enhance it with a liqueur or bitters to accentuate the alcohol.  He may want to introduce a new perfume that compliments the alcohol. [Marketing ingredient: the content of the marketing campaign that compliments and supports your message.]
The body is the consistency of the cocktail. One can choose between thick, thin, creamy and fizzy.  Eggs and cream give thickness, while milk and egg whites give a lighter touch.  Juice or vermouths are for clear cocktails, where beer, soda or champagne put the fizz in the fizzy drinks.  [Marketing ingredient: the method and style of writing and delivery, your marketing personality.]
Are you incorporating these three main ingredients into your marketing?  Does your marketing strategy and mission contain the classic ingredients listed above?
A final word on "mixing" great marketing
"Like mixing a drink, content marketing demands that business marketers serve information in ways that are attractive to their audience. This includes creating and curating custom streams of content, which give users richer and more appealing experiences." *
Keeping all these comparisons in mind, and as a good marketing "mixologist", let me leave you with the words of Xavier Herit from Daniel on the ingredients needed to make great cocktails – in our case, great marketing:
"When you're mixing one of my recipes, I urge you to always include the most important ingredient, the secret one that makes every drink taste sublime: love of great ingredients" [in our case, authenticity and a real love for your product and customer].  "Because without love, and the desire to create something special, your drinks simply won't taste good."
Bottoms up!
* Read more: Content Mixology: Engaging Audiences With Custom Content