From Murder Mysteries to Once in a Lifetime Performances Here is Lyric Marketing's Hot List for November
November 1, 2012
Lyric's Hot list for January 2013: Entering the Teens Has Never Been So Much Fun!
January 3, 2013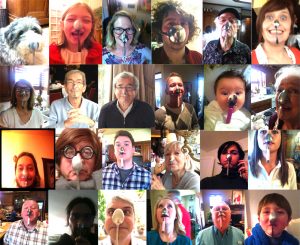 It seems impossible that we are in December and fully emerged into the holidays!  I feel like we should be somewhere back in August….oh well.  November was a great month of activities and opportunities…and food!  I hope you all had a wonderful Thanksgiving.  I spent time with the family in Oklahoma City and had a beautiful time of fellowship and ate some most amazing food!  We had a crazy fun game with my Parisian friends called "spoon people", it was a frenzy of getting our friends and family to balance a spoon on their nose and get a pic….the contest was heated and we were ahead at one point and then the French took over….and won!  AHH!  But hey, there are more holidays coming up – Christmas and Hannaka, and I feel a rematch coming on!  So if you get a crazy call or text from me asking you to send me a photo of you with a spoon on your nose…..now you will know what I mean!  Ha!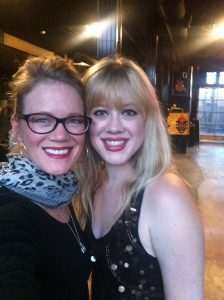 I was also out and about in Deep Ellum and attended the Dallas Observer Music Awards, what a fun time that was.  My daughter Sarah performed at Club Dada and brought down the house!
I am very grateful for this year and for the new friends I have made and new clients that have entrusted me and the team at Lyric with their marketing and PR needs.  I continue to be amazed at how connected we are and how global the business environment has become.  The tools that are available for us to share our message worldwide is ever increasing and mind-blowing!  Let me know what you want to see happen in your business this coming year and then let's meet for coffee or wine to strategize!
I am so looking forward to all that is in store for December, we have a ton of cool stuff on the list so get out there and make it happen.  No one is going to know your story and how you can benefit them with your services if you don't get the word out, and that starts with YOU!
Love and Peace and Blessings for a magical holiday season!
Sandy
Lyric's TOP HOT 10 for December: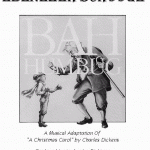 Various Dates: Ebenezer Scrooge – Pocket Sandwich Theater: Running through December 23, "Scrooge" is based on Dickens' classic story. This heartwarming Christmas musical is a tale of love and redemption which everyone should see at least once a year and is guaranteed to put you and yours in the holiday spirit.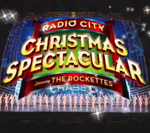 Various Dates: Radio City Christmas Spectacular starring the Rockettes – Verizon Theater: Get a sneak peek at the brand-new scenes, songs, sets and costumes in this Radio City Christmas Spectacular!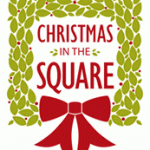 Various Dates: Christmas in the Square – Frisco Square: Frisco Square Property Owners Association, along with NBC5 present the largest choreographed holiday lights and music show in North Texas. Christmas in the Square returns for the 7th year full of established favorites and new surprises, too.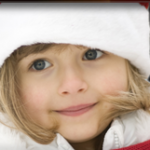 Various Dates: Gift of Lights – Texas Motor Speedway: The Gift of Lights is back and this family-friendly holiday show is a great opportunity to share the joy of the season with friends and family. You'll find more than two million LED lights in dazzling displays every night of the week beginning through January 6.

Various Dates: Neiman Marcus Holiday Window Display & Adult Crawl – Neiman Marcus Downtown: From 5-7PM on the four Thursdays before Christmas (November 29, December 6, 13, 20), the Neiman Marcus Window Tube™ will transform into a playground for adults. For a $20 donation, adults (18+) can experience the holiday window crawl and enjoy a complimentary beverage at the Neiman Marcus Espresso Bar. All proceeds benefit the North Texas Food Bank.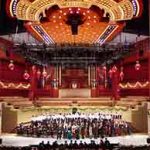 Various Dates: Christmas Celebration with the Dallas Symphony – Meyerson Symphony Center: The DSO's beloved holiday concert tradition returns with an all-new concert of dazzling seasonal favorites that's perfect for the entire family!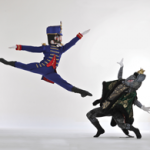 Various Dates: Ben Stevenson's The Nutcracker – Bass Performance Hall: The Texas Ballet Theater trots out this crowd-pleasing classic every season. The ballet, set to Tchaikovsky's beautiful music, promises to take you to a winter wonderland of anthropomorphic nutcrackers and spinny sugar plum fairies.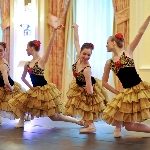 December 1st: 2nd Annual Brunch of The Sugar Plum Fairy – The Ritz-Carlton: Featuring a festive brunch, cookie decorating stations, and a live performance by 20 talented young dancers from Texas Ballet Theater School. The family-friendly event will begin at 10 a.m. on Saturday, December 1 in The Ritz-Carlton Ballroom, featuring holiday wonderland decor by Bella Flora of Dallas.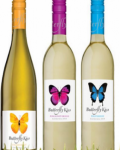 December 5th: Ladies Night Out with Butterfly Kiss Wines – The Beauty Box Salon: This ladies night which features complimentary hair styling and manicures, as well as a wine tasting hosted by Butterfly Kiss Wines. Donations for Locks of Love, a non-profit that provides children suffering from hair-loss due to illness, will be accepted at the door.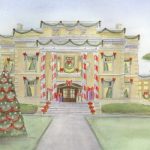 December 6th: Dallas Woman's Forum Holiday Home Tour – Alexander Mansion: Experience a taste of luxury this holiday season at the Alexander Mansion. Don't miss this opportunity to view the historic Alexander Mansion in all of its Holiday splendor!
Food:
Oak: Nominated Restaurant of the Year by D Magazine
Mr. Mesero: A unique blend of Tex-Mex and original Mexican classics
Urban Rio: An East Plano Mexican food gem
The Woodshed Smokehouse: Voted best new smokehouse in Dallas
Zio Cecio Cucina: Lover Lane's cozy new Italian hangout
Music:
December 1st: Bob Schneider & the Moonlight Orchestra: The Kessler Theater
December 5th: ZZ Ward: Trees
December 5th: Of Montreal: Granada Theater
December 6th: Odd Future: Palladium Ballroom
December 19th: Marina & the Diamonds: Granada Theater