It's a Spooky Spooky World Out There – Lyric's TOP 10 List for October!
October 5, 2012
Lyric's White HOT December List
November 30, 2012
I've been traveling nonstop since August and finally settling in back at my home base and SOOO excited about some of the events on our November list.  I hope you will get out and about and be seen and heard!  This month's list includes some great gastronomical opportunities as well as some entertainment jewels.  I hope to see you at some of them and especially at Sarah Seller's performance in Deep Ellum on November 10!
Remember, if you need help implementing your marketing, call me.  Lyric Marketing is the expert at telling your story and promoting YOU in the market. You may know know what you want to do to market you business and services, but you don't have the time to implement them, that's where we come in.  Do what you do best to make money and let Lyric promote you.  Call me today and let's have coffee and strategize!
Love & Peace,
Sandy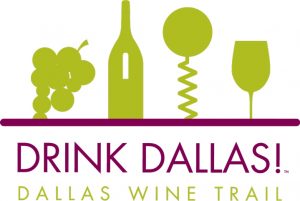 November 3rd: Dallas Wine Trail – Various Locations: Enjoy the fall air and some Dallas vino at this festive event. Featured vineyards include Calais Winery, Fuqua Winery, Times Ten Cellars, and Inwood Estates and Vineyard. Participants get a bottle of wine, a souvenir wine glass, a map of the trail, and lots of knowledge about local wines.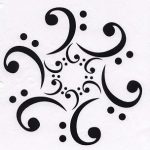 November 3-4th: Snowflake Holiday Bazaar – The 2012 Snowflake Holiday Bazaar will be held Saturday, November 3rd from 9am – 5pm and Sunday, November 4th from 12 noon – 5pm. Admission is free!!  Shop for seasonal items, floral designs, gourmet specialties, jewelry, toys, candles, monogramming, ornaments, stationery, home & fashion accessories, ladies & children's wear, designed pillows, handbags, home fragrances and much more!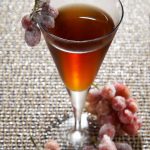 November 3rd: Tea Murder Mystery Party – The Fairmont Dallas: Get ready for a tea infused dinner party with a murder twist. Winners receive a prize package that includes an overnight stay and dinner for two at The Pyramid Restaurant. Call 214-720-5261 to purchase tickets or email dallas@fairmont.com.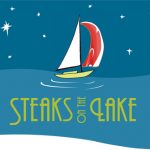 November 9th: Steaks on the Lake – Winfrey Point at White Rock Lake: Benefiting the Grant Halliburton Foundation, enjoy sizzling grilled steak and chicken by Pappas Bros. Steakhouse, live music by Downtown Fever, and a fabulous silent auction!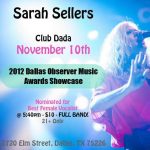 November 10th:  SPECIAL MUSICAL EVENT –  SARAH SELLERS LIVE AT CLUB DADA! Sarah Sellers, nominated for the Dallas Observer Best Female Vocalist, and her band will be  at the 2012 Dallas Observer Music Awards Showcase at Club DaDa in Deep Ellum November 10 at 5:40pm.  21 and up only.  Tickets are $10.  Club Dada – 2720 Elm Street, Dallas, Texas 75226.

November 10th: Moscow Ballet's "Russian Tea Party" – Hilton Anatole: Benefiting Children's Miracle Network Hospital, Children's Medical Center in Dallas. Celebrate the Russian tradition of afternoon tea hosted by a Moscow Ballet ballerina. Your admission includes complimentary tea, beverages and desserts, photos with Moscow Ballet's ballerina, costume photo booth, gift bags and a unique experience for your family.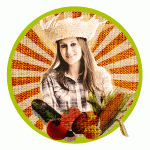 November 17th: Gobble Daze – Grand Prairie Farmer's Market: This family fun event features gourmet food trucks, a turkey toss, face painting, bounce house, turkey piñata, a maze, pin the tail feather on the turkey, and art booths.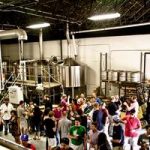 November 17th: Deep Ellum Brewing Company One Year Anniversary Party – Deep Ellum Brewing Company: The brewery is turning one and they're throwing a party. Live music on stage in the beer garden, they'll be tapping some special beers held back from this year, and debuting their anniversary brew.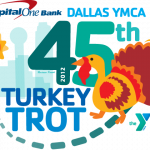 November 22nd: YMCA Turkey Trot – Dallas City Hall Plaza: Burn some calories before indulging in that delicious feast at the 45th Annual Turkey Trot. This annual family event is the perfect way to begin your Thanksgiving Holiday.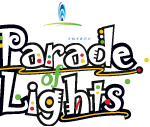 November 23rd: Fort Worth Parade of Lights – Sundance Square: It's a day filled with exciting things to do throughout Downtown, from taking care of your holiday shopping in Sundance Square to dining out in some of the finest restaurants in Fort Worth, all while enjoying the holiday spirit of the country's top holiday parade and the lighting of the 55′ tall Christmas Tree in Sundance Square!

November 30th: Beaujolais and Beyond Wine Festival – Irving Convention Center at Las Colinas: Savor wines from the Bourdeaux, Burgundy, Provence, Rhone Valley and Beaujolais regions and receive a Commemorative Wine Glass, Food & Wine Tasting, Entertainment, Silent Auction and the chance to meet Miss Texas.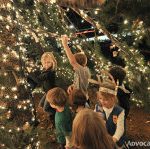 November 30th: Light Up Lakewood – Lakewood Shopping Center: 6-9pm. Kick off the Christmas season right with the lighting of the tree. There will be performances from surrounding schools, Studio B, and neighborhood favorite Restoration Blues. Face painting, pictures with Santa, and other family activities will keep you busy at this festive event.
Music:
Bob Dylan & His Band: Nov 1st: Verizon Theater
Oak Cliff Music Festival: Nov 3rd: Lake Cliff Park
Lights: Nov 7th: Granada Theater
Grace Potter & the Nocturnals: Nov 10th: House of Blues
Sarah Sellers and Band: Nov 10th: Club Dada in Deep Ellum, 5:40pm, tickets $10
Mary J. Blige w/Brandy & Kendrick Lamar: Nov 18th: American Airlines Center
Food:
Chicken Scratch
Stampede 66 – Coming November 1st
The Greek
Hopdoddy Burger Bar
Max's Wine Dive – Sarah's Musical Kitchen Pick