Lyric's Hot List for September – straight from Paris!
September 3, 2012
From Murder Mysteries to Once in a Lifetime Performances Here is Lyric Marketing's Hot List for November
November 1, 2012
It's starting to look like fall everywhere.  The cooler weather, the seasonal changes and FOOTBALL!  And of course Halloween!  There are plenty of opportunities to get out and have some fun, share your story, make new contacts and enjoy life!  Even dress up like you would never dare to do any other time of the year!
I can't believe that we are already coming to the end of another year, and just like always I am going to remind you that now is the  time to look at your marketing, real hard.  Measure what you have done this year and how your efforts have served you and your business.  You know that I don't preach gadgets and systems, even though I know we all need them.  What I want to remind you about again this year is to examine whether or not your marketing is reaching your audience and telling your story.  Anyone can adopt a system, and anyone can buy gadgets that add to the marketing noise out there, but it takes a real pro to know their business, understand the market, and have a compelling story that reaches them.  Take your costume and your mask off and let people see what and who you really are and get ready for a deeper relationship with your clients and customers that will reward you for years to come!  If you need help in developing your strategy, that's what I am here for.  Give me a call this month and let's strategize on how to move your business powerfully and effectivly into the new year.
In the meantime, this weekend and throughout the month of October, here are some entertaining events for you to enjoy in our great city.  And when you are out there, don't forget to snap pics and post them on your Facebook pages and profiles – share your story.  That's what marketing is all about!
I hope to see you out at one of these events, but, if you are not in the Dallas/Fort Worth area, please share your events with us in the comment section below….I want to know what you are doing in your part of the world!
Love and Peace!
Sandy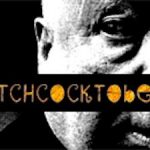 Various Dates: The Angelika Goes Psycho – Mockingbird Station: Suspense is in the air this month as the Angelika Film Center pays homage to master of mystery Alfred Hitchcock. Every Thursday in October, the Angelika will present a free showing of a classic Hitchcock film on the Station's outdoor movie screen.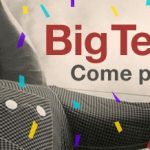 Through October 21st: State Fair of Texas – Fair Park: If there was ever a time to bust out the stretchy pants and long flowy top it's for the Texas State Fair! Will everything from fried bubblegum to fried bacon cinnamon rolls, you'll have your work cut out for you trying to sample all of the delicious treats at this year's event.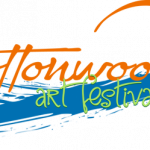 October 6-7th: Cottonwood Art Festival – Cottonwood Park: Over 240 artist will exhibit pieces across all mediums at this annual art festival in Richardson. Everything from 2D mixed media, 3D mixed media, ceramics, digital, drawings and pastels, fiber, glass, leather, metalwork, jewelry, painting, photography, sculpture, and wood will be showcased! All the wares will be available for purchase.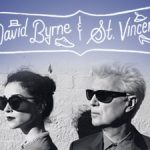 October 7th: David Byrne & St. Vincent – McFarlin Auditorium: It's a match made in music critic heaven, as two of the most acclaimed songwriters and performers of their respective generations have combined forces to knock 'em dead at auditoriums around the globe.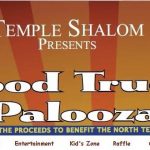 October 7th: Food Truck Palooza: Where else would you want to spend your Sunday afternoon than with music and all the food truck goodness you can consume! The line-up: Butcher's Son, Crazy Fish, Coolhause, Easy Slider, Enticed, Gandolfo's, Good Karma Kitchen, K-Wheelz, Nammi, Potato-Potahto, Ruthie's Rolling Cafe.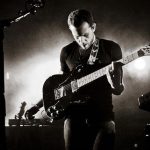 October 11th: M83 – Palladium Ballroom: If you didn't catch the brilliance that is M83 at the Granada Theater this past summer you don't want to be left out for a second time. This dynamic French composer and his fiery band will ignite you down to your bones!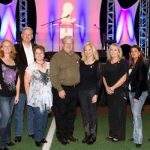 October 13th: Evening Under the Stars Party – Omni Hotel Dallas: This private party benefiting St. Jude Children's Research Hospital offers cocktails, dinner, a live and silent auction, and entertainment by country duo Big & Rich.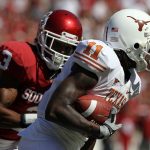 October 13th: Red River Rivalry: Texas Vs. Oklahoma – Cotton Bowl: It wouldn't be Fall in Texas without a little fair food and the most anticipated rivalry this side of the red river. Whether you're sporting crimson or orange there's a little bit of fun for everyone at Fair Park during this historic match up!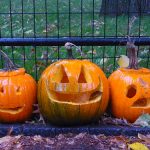 October 20th: Pumpkins in the Park – Turtle Creek Park: The Turtle Creek Association, a nonprofit dedicated to maintaining the green spaces along Turtle Creek, hosts what the organizers hope will be the first of many festivals where families can pick out a pumpkin (or two) and stick around for free activities such as face painting, balloon art, and a hay maze. Buy food and drink there, or pack and picnic.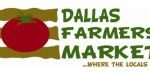 October 27th: Trick or Treat at the Market – Dallas Farmer's Market: Come have a fun and safe trick or treat event with the Dallas Farmers Market. Give your costume an extra chance to be worn! The first 144 kids to arrive will get an amazing goodie bag to go trick or treating in!!! Some fun guest will be there to entertain!!!
Music:
Bombay Bicycle Club: October 10th: Granada Theater
The Shins: October 11th: House of Blues
Gotye: October 12th: Verizon Theater
Grouplove: October 13th: House of Blues
Tennis: October 13th: Trees
Food:
Jack's Southern Comfort Food
Hopdoddy Burger Bar
SER Steak + Spirits
Ocho 8
Havana Cafe