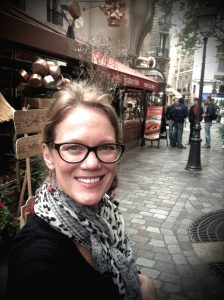 Greetings from Paris everyone!  This month's Top 10 HOT list is being brought to you from a little apartment in the Latin Quarter in Paris, France where I will be working this Fall.  If you want to keep an eye on what I'm doing, follow me on my travel blog at 2SistersinParis.
I am always looking for adventure and ways to make business more exciting and this year I have travelled to Paris to take on a few creative projects that are a bit out-of-the-box for me.  I will talk more about that in later posts.  My wonderful team is available to handle any physical needs my clients and the business may have while I am away. But with technology, we are never really "away" – at least we don't have to be – so I am available via email, phone, SKYPE, Facebook, etc!
Using Social Media to develop relationships
A very cool thing about this trip is that I will be meeting with several people – now my friends – that I met on Facebook.  Over the last 4-12 months we have been communicating, and as a result have developed friendships that span thousands of miles.  I will be meeting with them to enjoy food, wine and laughter, and also to brainstorm marketing and discuss new projects.  This is the "magic" of social media and global connectivity.  If you have not made the leap into Social Media marketing for your business, it's time you do.  If you have jumped in but can't make sense of how it can "benefit" you (other than wasting a lot of time), I can help!
Lyric Marketing has a Social Media management program that is offered for a range of budgets.  We call it our "Online Reputation Managment and PR Program".  Fun huh?  (And you didn't even know you needed to watch your "reputation" online, did you?)  Simply, we will create your online presence and tell your story via social media – creating what I love to call a "celebrity voice".  The strategy we use creates AWARENESS of you and your business, garners CONSIDERATION, and creates PREFERENCE/ACTION – and you know what that means, increased business!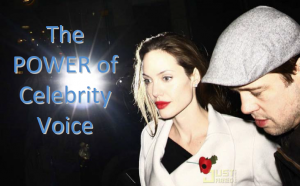 It is almost 4th quarter 2012, it is time to get your strategy in line for next year.  Let Lyric Marketing handle your online marketing and PR for you.  Email me at sandy@lyricmarketing.com and let's discuss ideas for your current marketing – right here from Paris!  When you email me, put CELEBRITY VOICE in the subject line and I will also send you my presentation on "Creating the Celebrity Voice".  This presentation will help you understand the ADVANTAGE of becoming a "KEY INFLUENCER" in your market and how that can mean increased business and more relationships with your friends, followers and contacts.
Ummmm, I am smelling the fresh baked goodies from the Patisserie below my apartment, going to go grab a cappuccino and explore the sweeter side of the Parisian life!
A bientôt!
Love & Peace,
Sandy
LYRIC MARKETING'S HOT TOP 10 LIST FOR SEPTEMBER:
September 3rd: Float: Concerts on the Lake: Hidden Cove, Lake Lewisville – 1pm. "Bands. Boating. Swimming. Floating." How else would you spend your Labor Day? Soak in the final days of summer with a little sun and music on the lake before the fall temperatures knock us into sweater season.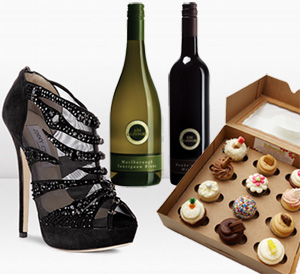 September 6th: Fashion's Night Out: Northpark Center – 6-10pm. Because there aren't enough reasons to shop in Dallas, Northpark is giving you another. Sip on complimentary champaigne as you pick your favorite booties for fall.
September 6th: Food Truck Block Party: The Ginger Man – 6-10pm. If you're not in the mood to shop the night away at Northpark head over to the Ginger Man for a pint and some grub from some of the cities best food trucks.
September 8th: The 24th Annual Roundup for Autism – Pegasus Ball: The Fairmont Hotel – 6:30pm. If you've ever wanted to attend a black tie/western event with live entertainment, throngs of Dallas' most beautiful, and benefit a great cause at the same time…the Pegasus Ball is where it's at!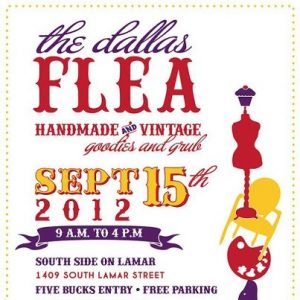 September 14th: The Dallas Flea: South Side on Lamar. "Homemade vintage goodies & grub." Five bucks, free parking, in Dallas? Enough said.
September 20th: Dallas Wine Opener: Fashion Industry Gallery – 7-11pm. The Cystic Fibrosis Foundation is putting on a tasty event with live music, silent auctions, and a tasting station for the seasoned or novice palate.
September 21-23rd: Plano Balloon Festival: Oak Point Park. Enjoy an action packed weekend of skydivers, concerts, a huge kid's fun zone, merchandise vendors, corporate exhibitors and a variety of foods as you watch a kaleidoscope of colors fill the sky. Hot air balloons that is!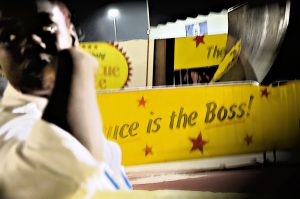 *SANDY'S  PIC: September 28-October 21st: State Fair of Texas: Fair Park. Say goodbye to September and hello to fall with the greatest state fair in the country. And did we mention all the fried food you could possibly ask for!
September 29th: Walk a Mile in Her Shoes: Diamond Doctor – 9am. Join the international men's march to stop rape, sexual assault & gender violence…all while wearing a fabulous pair of high heels!
DON'T MISS MY DAUGHTER SARAH SELLERS ON SEPTEMBER 29th!
Ascential Events Presents: An Evening with Monica & Special Guest Sarah Sellers: House of Blues Dallas – 7pm. You don't want to miss Grammy Award winner Monica in this unique setting at the House of Blues. American Idol Season 10 contestant, Sarah Sellers, will be the premier opening act.
Music:
Ariel Pink's Haunted Graffiti: Granada Theater – September 8th, 7pm
Uptown Untapped: Trinity Groves- September 8th, 1-11pm
Tony Bennet: Bass Performance Hall – September 10th, 7:30pm
Sarah Jaffe: Dallas City Performance Hall – September 17th, 7pm
The Walkmen: Granada Theater – September 19th, 7pm
Beach House: The Palladium Ballroom – September 21th, 8pm
Bonnie Raitt: Verizon Theater – September 29th, 7pm
Florence and the Machine: Gexa Energy Pavillion – September 30th, 7pm
Food:
The Belgian Waffle Co.: Delicious waffles straight from Dallas' newest food truck!
E Bar: Haskell Avenue's newest place for tacos and tequila!
Hypnotic Donuts: If you've ever wanted to taste spicy donuts, this is your joint!
Ruthie's Cheesesteak Café: If waffles aren't your thing, check out this meaty truck!
Stoney's Wine Lounge: A wine shop turned wine bar and lounge!