Lyric's Marketing Tip #22: Delight your audience with social media!
May 29, 2013
Lyric's Marketing Tip #23: What does social media mean to you?
June 5, 2013
Greetings everyone and happy June! By the time you receive this email I should be on my way to Cambodia for an adventure and journey of a lifetime.
It's been crazy busy around here getting ready for the trip where I'll be shooting video for a documentary film being produced by Still Motion Originals out of Portland. I'll also be accompanying my client Stephanie Henry on a project to help end the exploitation of young children. I will be reporting in as often as I can on Facebook and my travel blog at 2sistersinparis so follow these sites so you can follow us on our journey.
I'm always amazed at how opportunities come our way. Usually through our networking or the relationships that we are building. Sometimes it's just shear Serendipity! I find it similar to great marketing – when we stay true to ourselves and focused on our purpose, the whole universe works in tandem to bring us desirable results.
My team will be holding down the fort while I'm out of the country so don't hesitate to contact them if you have any marketing needs or questions. In the meantime I wish you all a wonderful start to the summer and prosperous business activities! Remember to walk in love and stay in awareness and give whenever you find an opportunity to give. Now go get out there and make it happen!
Love and peace,
Sandy Hibbard
CEO, Lyric Marketing & Design
---
Lyric Marketing's June Hot List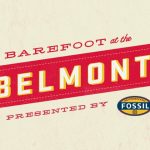 Various Dates: Barefoot at the Belmont – Belmont Hotel. KXT 91.7?s award-winning annual summer concert series at the beautiful Belmont Hotel in Dallas. Bringing great regional and national acts to a beautiful outdoor stage.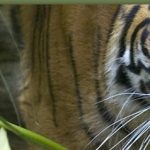 Various Dates: Dallas Zoo's Safari Nights – Dallas Zoo. Every Saturday evening, Safari Nights at the Dallas Zoo offers family fun under the stars and extended hours with the animals. Visitors can explore the zoo during the day, and then stretch out at night to the sounds of tribute bands and original songwriters. Food will also be available for purchase, along with beer and wine.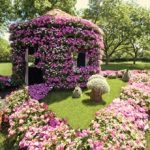 Various Dates: Summer at the Arboretum – Come brave the heat at the gorgeous Arboretum and explore four gorgeous Alice's Adventures in Wonderland-themed topiary houses that depict the tales of Alice, the Chesire Cat, the Mad Hatter, and the White Rabbit. On certain days, some poor souls will be dressed up in costume to help bring these magical stories to life, and other nights offer sundown concerts and picnicking opportunities.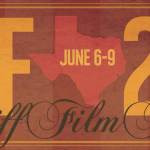 6th-9th: Oak Cliff Film Festival – The Texas Theater. The Oak Cliff Film Festival will feature the very best of Oak Cliff's theater venues, highlight the popular restaurants and bars of the burgeoning Bishop Arts District, and seek to showcase the best of independent and brave filmmaking of all stripes from Oak Cliff, Dallas, Denton, Fort Worth, and Austin, as well as the rest of the country and the world. A portion of all ticket and badge sales will go towards the North Texas Food Bank.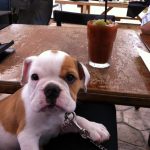 8th: Pooch Patio Party – Ten Bells Tavern, 3-7pm. Duck Team 6 and Ten Bells Tavern, in the heart of the Bishop Arts District, will be hosting this year's summer event. With a dog-friendly patio, amazing beer selection, and delicious food, your $10 donation will get you $3 Leinenkugal and Third Shift beers from Andrews Distributing, 10% off the Ten Bells food menu, a raffle ticket, and a nail trim from the Vhea Cannon of Vhea's LaundroMutt! There will be wading pools for the dogs to cool off in, and Ten Bells also has misters on their patio, so your dogs will be safe if the weather heats up.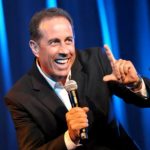 8th: Jerry Seinfeld – Winspear Opera House, 7pm & 9:30pm. America's premier comedian, Jerry Seinfeld, will be performing his signature stand-up routine. Seinfeld has been hailed for his uncanny ability to joke about the little things in life that relate to audiences everywhere. Seinfeld now sets his sights on performing both nationally and internationally in 2013.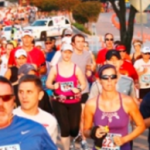 9th: Wounded Warrior Half Marathon and 10k – Williams Square, 5:45am. Over 3,000 runners are expected for the Wounded Warrior Half Marathon in Las Colinas, Texas. The event will honor our men and women of the military and help raise money for theWounded Warrior Project and Fisher House. In addition to the Wounded Warrior Half Marathon, there will also be a 10K Run. The course start and finish will be around Williams Square with much of the race taking place on the beautiful Campion Trails. A post-race party is planned with food, drink and live music provided by country music recording artist Dave Roberts.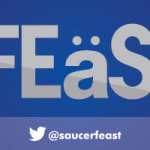 15th: Beerfest – Flying Saucer, 2-8pm. There's no better way to spend a sweltering summer day than out on the lake, enjoying the fruits of someone else's labor. Namely, the efforts of the more than 25 breweries that come together for the Flying Saucer's annual parade of craft beers and rare keg tappings. Your ticket includes a commemorative glass and a sampling card good for 12 tastings. Note that festival is 21 and older.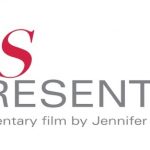 15th: Activism for Empowerment presents "Miss Representation" – McKinney Performing Arts Center, 7pm. Activism for Empowerment & Stephanie Henry invite you to the screening of the Sundance select documentary film "Miss Representation". Cocktail Reception at 7pm followed by the screening of the film at 8:30pm. Space is limited. RSVP to activismforempowerment@gmail.com!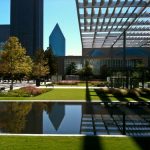 21st: Dallas Arts District Summer Block Party – Nasher Sculpture Center, 6pm. All the arts, culture, and fun you can handle, packed into one whirlwind evening. Hop from the Dallas Museum of Art, where you can enjoy late night activities such as gallery tours and music, to the Nasher for a Wolfgang Puck-catered picnic and outdoor screening of Moonrise Kingdom. The Crow Collection is also in on the action, offering cool traditional dance performances and crafts for kids.
---
Top Music Picks:
---
Top Food Pics – Top 10 Restaurants in Dallas
*As featured in DMagazine's 100 Best Restaurants in Dallas
---
Email us your tips for the best things to do in Dallas and we'll feature your pick with a link to your website! #LyricsHotList