Lyric's Marketing Tip #29: Yes! Print is not dead!
July 24, 2013
Lyric's Marketing Tip #30: Niche, Niche, Niche = Customer Love!
August 8, 2013
I am so excited about the positive energy and opportunities that 2013-2014 holds. The last 18 months have been busy-busy, sometimes a little bumpy as we have all had to carefully redirect and reposition as the market began to swing back. Did you feel it?  Have you adjusted?  There is so much good ahead but you have to be ready and in position – it's time to take ACTION!
Many of my clients are seeing the need to not only have a dynamic and socially conscious platform in their businesses, but they also have resolved to use a social platform to let their voice be heard and to attract media to their message.  But before you jump out there and start adding to the noise you will want to take a step back and find your niche, tailor your message to your audience, and build a strategy of when and where (and who) to share your message.
I am just back from an amazing week in Cabo San Lucas where I had the chance to disengage (a little bit) and get my toes in the sand and play in the surf like a kid!  You would be surprised at how much you can accomplish when you disconnect, relax, and clear your mind.
This August, first get out and have some fun – our list has some great opportunities for fun in the DFW area.  Second, take a look at where you want your business to be in January 2014, then call me and let the Lyric Marketing & Design team help you take action to capture your portion of this vibrant new market!
Ciao for now!
Sandy
---
Lyric Marketing's HOT list for August: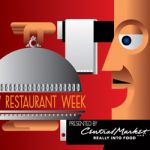 Various Dates: DFW Restaurant Week – Various Locations. The North Texas Food Bank's yearly fundraiser offers the chance to eat and drink incredibly well for just $35 a pop. There are more than 125 participating restaurants, and seven dollars from each three-course prix-fixe menu goes straight to the food bank (or the Lena Pope Home in Fort Worth, which assists orphaned children). Last year the campaign generated more than $750,000, and the fight against hunger needs all the help can get. The North Texas Food Bank alone provides over 130,000 meals a day to underfed people.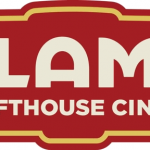 8th: The Alamo Drafthouse Soft & Grand Opening – Alamo Drafthouse Cinema, 5pm. DFW is finally getting their very own Alamo Drafthouse on August 8th. Come experience the cinema's signature touches including their ad-free custom pre-shows, ironclad no-talking/no-texting policy, and the elimination of the traditional front row for a better viewing experience.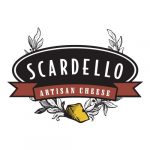 9th: Late Night at Scardello – Scardello, 6pm.  Don't pass up this free night of cheese, wine, and jazz. Scardello's "Late Night" offers an evening to enjoy $6 glasses of wine. Relax after a long work week with live jazz music.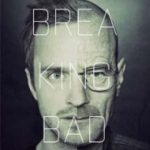 11th: Breaking Bad Premiere Watch Party – Granada Theater, 8pm. Over the course of the past four seasons of AMC's runaway hit Breaking Bad, we've witnessed Walter White, a mild-mannered high school chemistry teacher, transform from a family man into a seemingly ruthless drug kingpin. The final season, season five, was split into two parts. It's been a year since we were left hanging. Walt's fate—and that of his meth empire and his family—is in the balance. Watch the beginning of the end on the big screen, for free.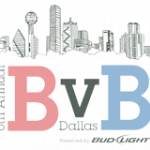 17th: Blondes v. Brunettes Dallas – Roffino Stadium, 6:30pm. Blondes vs. Brunettes is a powder-puff football game hosted for a day of fun, fellowship, philanthropy and enjoyment as a way of raising money and awareness for the Alzheimer's Association.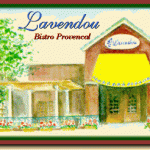 22nd: Musical Evenings at Lavendou -Lavendou Bistro Provençal, 6pm.  If you're an Edith Piaf fan, you'll be smitten with the uber-talented Marquel Dionne. The songstress is performing everything from French chanson to opera for three special music nights at Lavendou.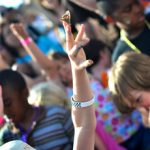 24th: Peace, Hope and Butterflies 2013 – Flag Pole Hill, 11am. Miracle Players Foundation host their third annual family-friendly musical festival. Enjoy live Dallas bands, local art vendors, food trucks, and a handful of kiddo activities including a petting zoo, pirate ship, arts and crafts, and more. And, of course, there's the beloved butterfly release. Kids battling cancer will help release 500 butterflies. All proceeds benefit childhood cancer research at Children's Medical Center in Dallas.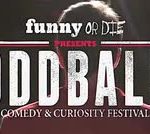 25th: The Oddball Comedy and Curiosity Festival – Gexa Energy Pavilion, 5pm. With huge headliners and a plethora of up-and-comers, the website Funny or Die's offline funny festival could also be considered a master class in comedy. Dave Chappelle is joined by New Zealand goofballs Flight of the Conchords, and supported by the likes of Al Madrigal, Kristen Schaal, Chris D'Elia, Jim Jefferies, and a few others.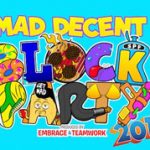 31st: Mad Decent Block Party 2013 – Zouk, 2pm. This year Dallas gets to join in on the fun as it becomes one of thirteen block party hosts to names like Major Lazer, Danny Brown, Baauer, Flosstradamus, Dillon Francis, Lunice, Sasha Go Hard, and more. Anything can happen, and knowing founder Diplo, anything will. Be sure to buy your tickets and show up early; once the party starts, there's no stopping the industry's wildest label.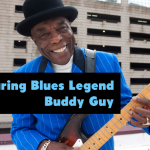 31st: Bedford Blues & BBQ Festival – adjacent to Bedford City Hall complex, 2pm. Music and food form a bond better than just about anything else on earth, and blues and barbecue are just about the highest expressions of both art forms. Legendary artists Jimmie Vaughn, John Mayall, and Buddy Guy headline two days of tunes and smoked meats. The People's Choice barbecue event is Saturday, and the final pitmaster battle is Sunday. Come hungry.
---
Top Food Picks
---
Top Music Picks