Celebrating Giving, Anniversaries, Honors and YOU!!
May 10, 2012
Lyric Marketing's Hot Top 10 for June – Yes this is Marketing!
June 5, 2012
MAY! Beautiful weather, music, food, wine and festivals galore!
Hey everyone! Welcome to May and Spring and if you are in Texas, to the brief enjoyment of beautiful, patio weather! I have been super busy again this past month and excited to bring you Lyric Marketing's HOT picks for the TOP 10 things you don't want to miss in the Metroplex this month. But first let me fill you in on a few exciting things happening around Lyric Marketing.
I am so proud to share with you that Lyric Marketing is celebrating our 11th Anniversary this year! Sarah joined me recently at Seasons 52 and we had an offical toast to the company, our clients, and the future. I can't believe it has been 11 years since I bought this little company and fulfilled a lifelong dream. I want to thank all of you – my friends, family and clients for helping me make this dream a reality and for entrusting your marketing and branding to me and the Lyric Marketing team. We are blazing forward and I plan to be around a long time, continuing to serve you with great marketing and progressive opportunities to better expose your business and services to the world! Thank you from my heart! I will have more on our clients and a "honor roll" of the last 11 years next month, so be sure to watch for it. Read the rest of my Lyric update here loaded with more photos and news on what we have been up to this month.
Love and Peace! Sandy
Lyric's HOT TOP 10 For May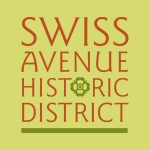 1 – Mother's Day Home Tour – May 12-13: Savage Park between Bryan Street and Parkmont Street
Impress Mom with something besides brunch and grocery store roses by taking her on a tour of six of Dallas' swankiest pads.  Road warrior: Air-conditioned mini coaches and horse-drawn carriages are provided free to get your group from home to home. 214-701-3396  – $20 in advance here . Nearby: The Pearl Cup; Jimmy's Food Store; Thai Thai Restaurant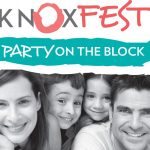 2 – KnoxFest – Eating in the Middle of Cole Avenue – May 12, 1-4 pm, $5: intersection of Cole Avenue and Knox Street
Knox-area chefs are stopping traffic on Cole Avenue this Saturday for a block party (yes, there'll be food tents/parking cones). Expect grilled shrimp and curry from Abacus and gazpacho from Cafe Madrid. To wash it down, fresh sangria from—you guessed it—Sangria.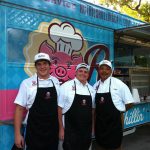 3 – Texas Food Truck Fest – May 11th & 12th: South lot of Valley View Mall, Dallas TX (635 between Preston and Montfort)
Join US Food Trucks for their first annual TX Food Truck Fest!! The top food trucks from all over the great state of Texas will be here in Dallas for the biggest food truck festival Texas has ever seen. Bands, arts and craft vendors, bounce houses, free parking, food galore and loads of fun! Proceeds will benefit the Leukemia & Lymphoma Society, North Texas Chapter.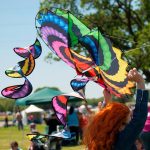 4 – Trinity River Wind Festival – May 12th, noon-6pm: Dallas Floodway
The Reliant Trinity River Wind Festival is an event in Dallas to celebrate the beauty and spirit of the wide open spaces along the Trinity River.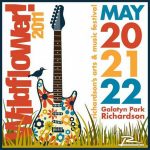 5 – Wildflower Festival – May 18-20th: Performance Drive, Richardson
Wildflower is an award-winning, multi-day eclectic arts and music festival featuring three main outdoor stages, a Singer/Songwriter stage, the Wild! Marketplace, the Taste of Texas Food Garden, the family friendly Kidz Korner, and a whole lot more!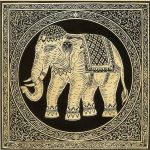 6 – Taste of Addison – May 18-20th: Addison Circle Park
Taste Addison offers a tasty weekend blend of food, music and family fun. This three-day festival features over 60 Addison restaurants serving generous samplings of their menus at reduced prices, national musical entertainment, celebrity chef demonstrations and wine tasting seminars, carnival rides, midway games, award-winning children's entertainment, and more.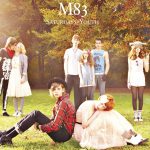 7 – M83 – May 19th & 20th, 8pm: Granada Theater  **Sarah's Musical Kitchen Music Pick**
Hazy indie pop project M83 (French producer Anthony Gonzalez, touring with keyboardist Morgan Kibby of the band White Sea) has gotten so popular that the first show officially sold out in a matter of hours. Thank goodness that the ever-obliging venue added a second show on Sunday night.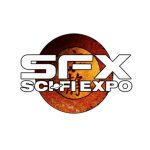 8 – Dallas Comic Con – May 19th & 20th 11am: Irving Convention Center
This month you can spend two days immersed in the imaginary worlds of comic books, television shows, and movies. Notable guests include Patrick Stewart, the original Captain Picard on Star Trek, Stan Lee, co-creator of Spiderman and the Avengers (to name just two of his mega-hits) and Val Kilmer, better known as Batman.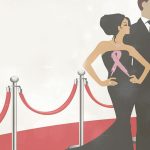 9 – Pink Goes Red Hot Gala – May 24th, 6pm: Hilton Southlake
Bras for a Cause is stepping out of their pink ribbon passion to go Red Hot on the red carpet for a fashion show to celebrate life and honor those that are currently in their courageous fight against breast cancer.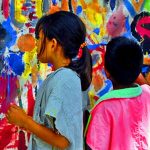 10 – City Arts Festival – May  25-27th: Fairpark
CityArts Festival offers activities and entertainment for families and art aficionados and is held in historic Fair Park, a national landmark featuring the world's largest collection of 1930s art deco exhibit buildings, art and sculpture.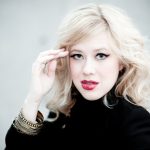 Sarah's favorite for May – be sure to check out MY fav for the best music and food blog out there!  Sarah's Musical Kitchen.
Food:
Coolhaus Mobile: An innovative mobile truck offering experimental tasty treats.
Dalat: A late-night Vietnamese joint serving late-night comfort food.
Free Wheel'n Cafe: A truck full of cheesesteaks
Carbone's Fine Food & Wine (D Best): Italian-American deli/grocery store/restaurant
Central 214: New American cuisine in Uptown Dallas
Music:
Concerts at the Arboretum: Spring/Summer Concerts are from 7:30-9:30pm with gates opening at 6pm.
Mockingbird Station Outdoor Spring Concert Series: May 17th.
House of Faith Inspirational Jazz Festival – May 19th, 4-7pm: Faith Missionary Baptist Church
Leisure:
Dallas Bicycle Polo: a league for anyone with a bike, a mallet and/or a stirring passion for glory, playing games now.