Some pretty good advice for creatives and entrepreneurs
July 2, 2012
Once in a Lifetime Moments – Sandy's Top 10 List for August
July 30, 2012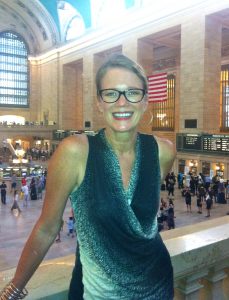 I hope all my friends here in the U.S. enjoyed a great Independence Day week, and now that we are fully into mid-July, you are back into full swing with your businesses.  It is always challenging to get our focus back on business after a holiday of fun with family!
Whew… after a full month of travel and working from Austin to New York City, I was called to go be with my dad who was having an emergency surgery.  The good news is that it was successful and he is getting stronger every day.  He is still not out of the woods but is under good care and we are keeping our hopes high. This past week I have laid pretty low and helped mom and my brother and sisters stay on watch with dad.  The blessing that has come out of it is the opportunity for our entire family to be together and camped around him 24/7,  giving him lots of healing love.
One thing I enjoy as an entrepreneur is having the freedom to work anywhere in the world.  It has taught me how to focus and to look for better ways of serving my clients – noticing the differences and the similarities in markets, people and strategies. This week moving forward, I am back at it and with an inspired approach to life and my business.  When you experience almost losing your dad, you begin to see priorities in life differently.  I plan to share some of those insights with you in the upcoming months and with new projects that are being developed. Check my personal blog at SaturdaySoul.com and the marketing blog at LyricMarketing.com, I hope my recent articles will inspire you both personally and professionally!
Below is this month's HOT list of happenings around the Dallas/Fort Worth Metroplex. For those of you in other areas of the country and world, please share your activities with us in the blog comment section at the end of this post. One very awesome email I recently received from a Facebook friend from France, was a video share of their July 14 Bastille Day Celebration.  Click here to watch, you will be wowed by the fireworks display at the Eiffel Tower!

Various Dates:
Jazz in the Atrium
– Dallas Museum of Art. Thursdays, 6:00–8:00 p.m.
Enjoy live jazz in the Atrium every Thursday and join us for a casual dinner and cocktails in the
Cafe
. Performance included in
general admission
to the Museum.
This Thursday, July 19: RIO! featuring Nina Katrina and Dave Zoller. RIO! is a newly created six-piece Brazilian jazz ensemble featuring vocalist Nina Katrina. Musical arrangements were created specifically for the group by Dallas pianist-arranger-composer Dave Zoller. The band's musical repertoire consists of compositions by well-known Brazilian composers, notably Antonio Carlos (Tom) Jobim, Djavan, Luis Bonfa, Milton Nasciamento, and others.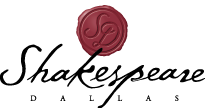 Various Dates: Shakespeare in the Park – Shipwrecked on the coast of Illyria and separated from her twin brother, Sebastian, the beautiful Viola disguises herself as a man named Cesario to protect her honor in the new land. She finds employment as a page in the court of the lovesick Duke Orsino, who longs for the love of a neighboring countess, Olivia. [More]
You have probably been crazy busy since the 4th of July holiday, but here are events happening through the rest of the month that are sure to provide some more summer fun!
July 20:
'Til Midnight at the Nasher
– Here is a reason to visit the sculpture museum in the dark — legally. On the third Friday of every month, enjoy a concert and a movie, outdoor dining, gallery tours, and more.
This Friday, July 20: FREE ADMISSION, 7 pm Concert featuring  Mon Julien and 9 pm Movie featuring The Artist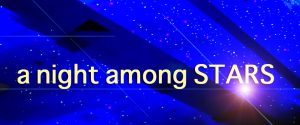 July 27: A Night Among Stars – A Night Among Stars is the first annual Fashion and Art show benefiting Genesis Women's Shelter and March of Dimes. Celebrity Guest appearances, live music, and more! Limited space is available.
July 28: Gorilla vs. Bear Fest II – The popular Indie blog hosts a stellar lineup at the Granada Theater featuring: Glass Candy, Chromatics, Twin Sister, Taken By Trees, Laurel Halo, A.Dd+, DJ Sober. Doors open at 7pm.  *Sarah's Musical Kitchen Music Pick of the Month
July 30: Dallas Uncorked – 3rd annual wine dinner raising funds for The June Jones Foundation with wine from Siduri and Novy Family Vineyards at Southern Comforts Roadhouse Grille.
Sarah's Musical Kitchen picks for Food and Music!
Food:
The LaGrange Snow Cone Trailer: Beat the heat with a snow cone – spiked with rum.
Rosemont: Brand-new 12-booth breakfast/lunch spot in Deep Ellum.
31: "An uncontrollable brunch party in Highland Park"
Wicked Po' Boys: "Come in and put some wicked south in yo' mouth."
Music:
July 20: Tenacious D –  8pm, Palladium Ballroom
July 20: Frank Ocean – 8pm, Southside Music Hall
July 29: Nicki Minaj – 7:30pm, Verizon Theater
Enjoy the rest of the month of July!
Love and Peace!
Sandy