Lyric's Marketing Tip #25: Create an Event – Give Back!
June 26, 2013
Lyric's Marketing Tip #26: Silence is Not Always Golden!
July 9, 2013
Greetings and happy summer!
Here at Lyric Marketing we have started the summer with a blast of activities. It is hard to believe that we are now smack-dab in the middle of it! Whether you are taking time out for vacation or just enjoying the long warm evenings by the pool or in the yard, this is the time of the year that dictates to us all to get out and have some FUN!   Every year I share the hot spots around the Metroplex that are having fireworks displays and entertaining events for the family on the Fourth of July.  Take a look at what is happening in the list below and schedule some time to get out with your kids or some of your favorite people and have some old-fashioned entertainment and food.  Be sure to take some pics and share them with us on our Facebook page!  Love Love!  Sandy
Lyric Marketing's HOT list for the Fourth of July:
July 3rd: Kaboom Town – Addison Circle Park, 5pm-midnight. Addison's most explosive party of the year. Dazzling fireworks are choreographed to music and simulcast on the radio plus food, live music and spectacular historic warplane fly-bys.
July 4th: Fair Park Fourth – Fair Park, 4:30-11:30pm. City of Dallas' official Independence Day celebration to feature spectacular fireworks at the Cotton Bowl sponsored by Gold Metal Recyclers, entertainment including a Dallas Wind Symphony patriotic concert sponsored by Big City Crushed Concrete, kids activities and more.
July 4th: Ft. Worth's Fourth – Panther Island Pavilion, 2pm. This year Ft. Worth is putting on one of the biggest fourth of July celebrations in the metroplex. The free family-friendly party offers tubing on the Trinity River, water slides, mini golf, live tunes from Petty Theft and Downtown Fever, and a fireworks show that gets cracking at 9:30 p.m. You can even bring in coolers—just no outside alcohol.
July 4th: Willy Nelson's Fourth of July Picnic – Fort Worth Stockyards, 11am. Nelson's famous honky-tonk party, a tradition since 1973, is something you have to experience at least once. He'll share the big day with fellow country artists Randy Rogers Band, Gary Allan, Dale Watson, and many more across three stages at Billy Bob's in Forth Worth.
July 4th: Dallas Wind Symphony Star-Spangled Spectacular – Meyerson Symphony Center, 1pm. Nobody says, "Happy Birthday, America!" like the Dallas Wind Symphony with their Star Spangled Spectacular! Featuring a battalion of Sousa's best marches plus a patriotic panoply of great songs from the American soundtrack. They'll have indoor fireworks, hot dogs, a salute to our armed forces.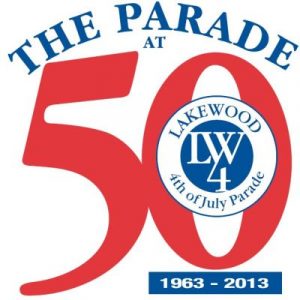 July 4th: Lakewood Neighborhood Parade – Lakewood Blvd and Cambria, 10am. This parade tradition has held up for 50 years. No reservations, no registration, no entry fees. Just show up, kiddos in tow, and grab a number. All sorts of prizes will be awarded, including one for best costume, best float, best two wheeler, and most original. After everyone's a winner, there will be music, refreshments, and more.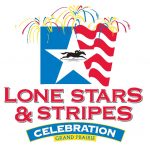 July 4th: Lone Stars and Stripes – Lone Star Park, 3pm. Enjoy an evening of exciting live Thoroughbred racing and fun activities for the whole family including pony rides, a petting zoo, bounce houses, games and more! After the races, stay to enjoy our spectacular 20-minute fireworks display, choreographed to music courtesy of 99.5 The Wolf.

July 4th: Texas Rangers at Seattle Mariners – Rangers Ballpark in Arlington, 7:05pm. Continuing their campaign for American League West supremacy, the Rangers take on King Felix and the rest of those seafaring folk. In addition to a sparkler fired off in center field for every Rangers home run, expect Independence Day fireworks after the game.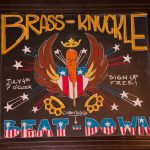 July 4th: The Libertine's Fifth Annual Brass Knuckle Corn Dog Beat Down – The Libertine Bar, 7pm. There's no better reason for a bar to open at 11am than the fourth of July. This annual event has all the fun and games you want, including a dunk tank to help you cool off and celebrate our freedom to devour a ridiculous amount of the amazing American invention Corn Dogs in their Brass Knuckle Corn Dog Beatdown!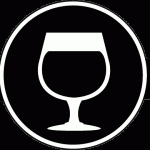 July 5-7th: Independence Day Smoke Out at Holy Grail Pub – Holy Grail Pub, noon to sell out. This Plano favorite always does this holiday right—good beer and lots of smoked meats. Take your pick of beef short ribs, house-made hot dogs, beer can chicken, or bacon-injected brisket, and wash it down with special tappings of Oskar Blues G'Knight (Friday) and Anderson Valley Summer Solstice (Saturday).
All the Rest: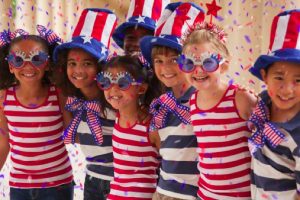 July 3rd:
Music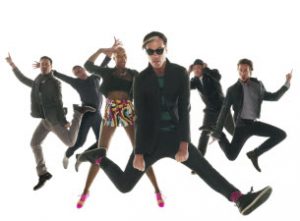 Food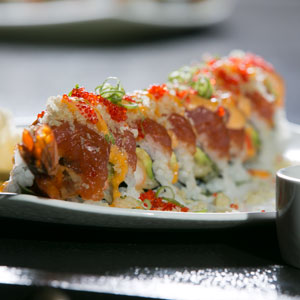 Have a fun and safe Fourth of July!
Love and Peace!  XOXO
The Lyric Marketing Team