Lyric's Marketing Tip #37: Capitalizing on Fourth Quarter
September 24, 2013
Lyric's Marketing Tips #38: Don't be an egghead, put a face to your marketing
October 2, 2013
Photo credit:  Kathy Tran www.kathy-tran.com
By Sandy Hibbard
September was a whirlwind month that has blown through as quickly as it came in. The Lyric team was out and about working in NYC and taking part of some of the festivities here in DFW. I hope you have had a chance to get outside to one of the festivals and enjoy this amazing weather we are having. Fall reminds me of so many childhood memories of playing outside, taking walks, gathering fall leaves and pressing them into wax paper covered in crayola shavings, carving pumpkins and eating candy! This is definitely my favorite time of the year. I was thinking this past weekend as I was driving to my mom's how special those memories are to us and how dear our family and friends are. I hope that this October you will take the time to enjoy the season, love your family and breathe in the fresh opportunities that abound. And PLEASE get out and visit the Texas State Fair, it is always the highlight of my fall, I know you will love it if you go. If you would like to hang out with me and some photography friends for a day at the fair, think about joining me at the 2nd Annual PolaWalk with The Instant Film Society at the State Fair of Texas. Click on the link for details and let's hook up!
Have a wonderful month and get out there!
Sandy
---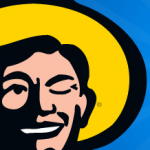 Various Dates: State Fair of Texas – Fair Park. The annual fried food extravaganza, otherwise known as the Texas State Fair, is back with new recipes and a new and improved Big Tex. Food, cars, rides and music will take us into fall with headliners Asleep at the Wheel, Blondie, and Molly Ringwald.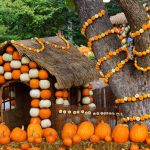 Various Dates: Autumn at the Arboretum – Dallas Arboretum. Autumn at the Arboretum returns for another season of fall family fun. The garden will transform with thousands of blazing colored florals as over 50,000 pumpkins, gourds and squash come together to form the nationally acclaimed storybook pumpkin village. A multitude of special events will also be available on weekdays and weekends along with the hay bale maze, the great pumpkin search, and the Tom Thumb pumpkin patch.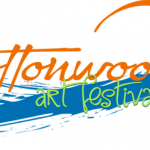 Various Dates: Cottonwood Art Festival – Cottonwood Park. Now in its 44th year, the semi-annual Cottonwood Art Festival is a juried show. Jurors have selected over 240 artists from 1,400 submissions to exhibit their museum-quality work at the festival. Cottonwood Art Festival is more than just the art. The festival also features top local bands performing the best in rock, country, jazz, blues, swing and folk.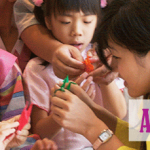 5th: Crow Collection Garden Party and Street Festival – Crow Collection of Asian Art, 10am. The Crow Collection's Sculpture Garden kicks off in full force with a street festival including activities, food trucks, guided tours of the Sculpture Garden, and entertainment galore! With performances every hour, the streets shut down to make way for a Dragon Dance with JK Wong Kung Fu Tai Chi Academy, live music, and traditional Asian dance performances. Get the frist look at what has been six years in the making.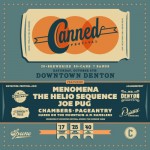 5th: Canned Festival – Downtown Denton, 2pm. Untapped Festival organizers are please to announce the inaugural CANNED Festival in Denton, TX. Educating the consumer on the canning and recycling process, providing information and activities while maintaining our resolute focus on high quality live music and craft beer is the mission of this first year fest. Featuring music by Menomena, Helio Sequence, Joe Pug, Chambers, Pageantry, Hares on the Mountain, A.M. Ramblers.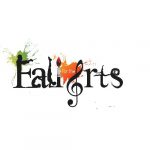 5th: Fall for the Arts – Klyde Warren Park, 10am. Fall For The Arts is a free all-ages celebration of all the arts North Texas has to offer. Fall For the Arts will also complement the Crow Collection of Asian Art's 15th Anniversary sculpture garden grand re-opening; Target free first Saturdays at the Nasher Sculpture Center; Dallas Black Dance Theatre's DanceAfrica including a parade from the Dallas Museum of Art toAnnette Strauss Artist Square; and free architectural tours of the Winspear Opera House and Dallas Theater Center Wyly Theatre at AT&T Performing Arts Center.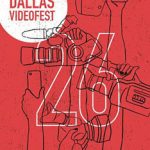 9th: Dallas VideoFest Opening Night – South Side Music Hall, 7pm. Opening Night premiere screening of TRUE TALES, an AMS Pictures original production, centers on Nancy Myers, aka "Tammi True," with a preshow performance by The Ruby Revue, Texas' Premier Burlesque and Variety Show. Tammi True will do a Q&A after the film. To celebrate, the Video Association of Dallas invites patrons to come dressed in their best early 1960s/"Mad Men" attire.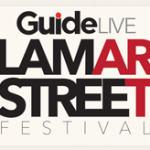 19th: Lamar Street Festival – Cedar South Side Neighborhood, noon. The Lamar Street Festival is celebrating 100 years of the historic South Side on Lamar building with music, food, drinks, and art. Listen to the eclectic mix of music from North Texas bands while trying out different food trucks and South Side restaurants.

26th: Trek or Treat 5K and Fall Festival – Watters Creek Shopping Center, 8am. Run for your life – in your Halloween costume – at the 4th annual Trek-or-Treat Run & Walk at Watters Creek! Then haunt our Fall Family Festival for a frighteningly fun time!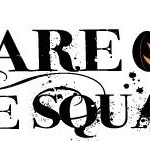 31st: Scare on the Square – Historic Downtown McKinney, 4pm. The shops in downtown McKinney and McKinney Main Street invite you to come out Halloween evening from 4 p.m. – 6 p.m. and enjoy the sights of hundreds of ghosts and goblins young and old in Historic Downtown McKinney. This annual event has grown to hundreds of trick or treaters enjoying treats and interactive activities to celebrate a safe, secure family fun Halloween event.
---
Top Music Picks
---
Top Food Picks