Clock confusion is once again ticking away: Why do we spring forward?
March 9, 2012
Celebrating Giving, Anniversaries, Honors and YOU!!
May 10, 2012
WOW! Busy, busy month for us here at Lyric Marketing.
Started the month in lovely NYC working with a new publisher and hanging out with Melissa and Hamid, and my grandniece, baby Sophie.  Later in the month, I had the chance to visit Greenleaf Book Group in Austin with another new publishing client, my dear friend Stephanie McAndrew, and hang out at the very posh W Hotel.  If you are going to Austin anytime soon, you really need to check out this hotel.  Very chic, and the bars at night are filled with beautiful people – South Texas style, of course!  Oh! And I recently ran the Katy Trail (well, part of it) for the first time, it was a great adventure with a super group of friends.   We had to reward ourselves with a stop at the Company Cafe on the trail,  and indulge in some of their delicious fried sweet potatoes – so good! Then to top things off,  Sarah Sellers performed at the historic Kessler Theatre, in Oak Cliff, with Damon Clark who was opening for Paula Cole.  Sarah was fabulous of course, and I was bursting with joy to see her ignite the stage with Damon!  To wind things up, there was the FIRST SWIM of 2012 at the Lyric Marketing Company pool – (uh huh, uh huh) – more on that and pics from the month at SaturdaySoul.com!
So, March has brought in Spring with a passion, and I don't doubt that April holds the same – possibilities for business, love, and exploration.  Just make it happen, OK?  Now, I'm off for a run, don't want to miss a moment of this fabulous weather!
Love and Peace!  Sandy
There is still time to plan for these March events: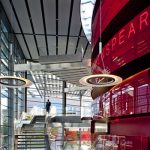 Savor Dallas Wine & Food Festival: Dallas Arts District – March 30-31st **.  Savor Dallas was developed to promote Downtown Dallas and the Dallas Arts District.  When it comes to star chefs and premium wines, Savor Dallas is the largest (and most delicious) wine and food event in Texas.  http://www.savordallas.com/index.htm
2012 Smoking Haute Diffa Collection: The Hilton Anatole – March 31st, 6pm.  This year's event takes place on Saturday March 31 at the Hilton Anatole and celebrates a reinvention of classic fashion.  Join us in a black tie celebration of fashion and design. Experience a silent auction including smoking jackets, live auction, dinner, an amazing runway show, theater, after party, spectacle and excitement in a way that only DIFFA can deliver. All benefiting North Texas HIV/AIDS charities.   www.diffadallas.org
Lyric's HOT Top 10 Picks for April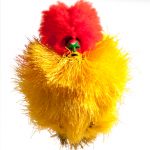 It should take only two words to convince you to check out this rather unusual event: wearable sculpture. Chicago-based artist Nick Cave (not to be confused with the equally famous Australian musician) has delightfully baffled audiences from Akron to Verona with his wildly colorful "Soundsuits," as Cave calls them. They're as aurally stimulating as they are visual. The textured material produces interesting percussive sounds as trained dancers rhythmically writhe inside their respective pieces. Since Cave's work can require many creative facets aside from the merely visual, various disciplines of the University of North Texas arts program will take part in this special equestrian-themed performance.
Mockingbird Station will present its first Spring Concert Series, a free outdoor music series on the Mezzanine Level in front of the Angelika Dallas Film Center. The series will feature a diverse lineup of local artists from the Dallas-Fort Worth area. The performances, aimed at the after-work crowd and suitable for all ages, will begin at 6 p.m., adding to an already vibrant schedule of activities at the Station throughout the season. The Spring Concert Series will be held the first and third Thursday of every month, from 6 to 9 p.m., through July 5.  Coming in April:
April 5: Greg Reichel
April 19: The O's
"Whenever we attempt "runway to real way," we end up looking like a fool. We'd much rather watch beautiful people strut their stuff. Usually, the only thing we get to see is the finished look." The Hilton Anatole and Team Motives Agency bring the process front and center with a runway show that offers a front row seat to the radical hair and make up transformations that takes the pros from "pretty" to "supermodel." Watch the models be transformed into a work of art before your eyes!  Six local designers will show their collections, including Prashi Shah, Isabel Varela, and Becca Jett. LeeAnne Locken and Steve Kemble host.  Read more here.
The fashion show, produced by Jan Strimple, is top-notch. And the luncheon at the Dallas Arboretum is a lovely (and sometimes boozy) way to spend an afternoon. Proceeds benefit the Women's Council of the Dallas Arboretum and Botanical Garden.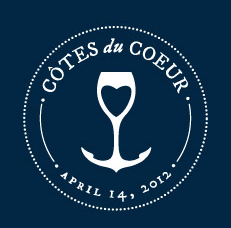 In its 21-year history, Côtes du Coeur International Fine Wine Auction and Celebrity Chef Dinner has raised more than $14 million for the American Heart Association. Star chef Richard Chamberlain leads a team of celebrity chefs that includes Anthony Bombaci (of the recently closed Nana), Scott Gottlich (Bijoux), David McMillan (Screen Door), Scott Romano (Charlie Palmer at the Joule), Kent Rathbun, (Abacus, Jasper's), Bruno Davaillon (The Rosewood Mansion on Turtle Creek) and many others. The chefs prepare dishes to pair with wines from 30 of the country's finest wineries at one of Dallas' most beloved charitable events.
Do your part to help victimized kids right here in our community by adding this luncheon to your social calendar. Proceeds benefit the Dallas Children's Advocacy Center, which is dedicated to improving the lives of local children who have been abused and prosecuting the criminals responsible. Elizabeth Smart, who was kidnapped from her Salt Lake City, Utah, home at age 14 and repeatedly abused until she was found alive nine months later, and her father, Ed Smart, will give the keynote speech.
The White Rock Home Tour, the area's only all-modern home tour, embarks on its seventh year of benefiting Blue Ribbon School Hexter Elementary showcasing five homes of modern architecture.  Architecture enthusiasts won't want to miss the meet-and-greets with the architects at the homes they designed. Past years' proceeds helped to afford a full-time art teacher and purchase a kiln, drying rack, 10 Orff musical instruments and new playground and auditorium equipment. For more info 214-906-3110.
Join fashion-forward riders for an evening celebrating the beauty of life on two wheels. There will be food trucks, booze, and a photography exhibit featuring pictures of sartorially savvy cyclists taken by professional photographers strategically stationed around town the week prior. The Face of Dallas Biking winner will be crowned later in the evening.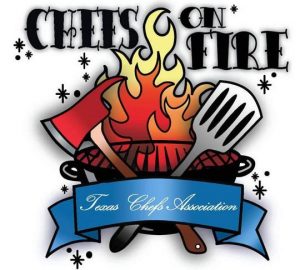 Fifty local chefs are teaming up with fifty members of our city's fire and rescue squad for a friendly grilling competition benefiting the Parkland Regional Burn Center. Skirmishes for the best charred beef will happen throughout the day, culminating in an epic championship battle. In addition to watching the dudes duke it out, interested individuals can enjoy food trucks, arts and crafts, live entertainment, and educational fire-safety demonstrations.
Celebrate eight years of excellent imbibing with an evening celebrating the wine, tradition, and food of Spain. Namely, Tempranillo and tapas (and paella and cava and sangria). Yum. Spanish flamenco and classic guitar music will provide ambiance, and proceeds from the night benefit Charity:Water and the Meadows Museum at SMU.
Food (Brought to you by Sarah's Musical Kitchen)
Music (Brought to you by Sarah's Musical Kitchen)
Eisley: Granada Theater – April 1, 7pm
White Denim: Granada Theater – April 5, 7pm
Spoon: Granada Theater – April 12, 7pm
Chairlift: Club Dada – April 16, 8pm **Must See Pick
Ben Kweller: Granada Theater – April 20, 7pm
The Tings Tings: Granada Theater – April 21, 8pm
Mayer Hawthorn and the County: Granada Theater – April 27, 7pm
Reckless Kelly: Granada Theater – April 28, 7pm
Leisure