Lyric's Marketing Tip #33: Simplify Your Mobile Strategy
August 28, 2013
Lyric's Marketing Tip #34: Times Change But Good Marketing Lasts Forever
September 6, 2013
Greetings from the mountains of Utah!  I am here through the Labor Day weekend to shoot a music video for my wonderfully talented brother, Bruce Hibbard, whose new CD "Forty Years" has just been released. This month – this summer – has been a whirlwind and I am delighted to come to the mountains and spend a few days soaking up the strength and beauty of nature while doing some really fun work!  I hope you have also had a chance to catch your breath as we settle into the fall months.  "Catch your breath" is the key phrase here and it applies in our businesses too.  Just like taking a long weekend for some R&R, we need to take a break from salesy marketing in our marketing and PR plans as well.  All business gets boring so it's vital that you build some interesting and engaging things into your marketing strategy.  Engage your audience on social media, drop the sales talk,  show some personality and bring smiles to your clients and followers!
Bring those smiles on by getting out to one of these events happening in DFW this month.  There are plenty of choices and the weather should be great.  Diversify your schedule and have some fun, then let your followers and clients know about it!  For weekly, smart marketing tips check out Lyric's Marketing Tips published every Wednesday!
Ciao for now!
Sandy
---
Lyric Marketing's HOT list for September: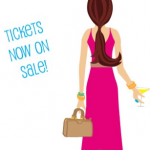 Various Dates: Fashion Industry Gallery Finale – Fashion Industry Gallery. FIG Finale is a spectacular sale open to the public where shoppers can find designer deals up to 75% off retail from top stores and brands. Enjoy a VIP kick off party Sept. 5th, hosted by Oh So Cynthia, followed by two full days of shopping!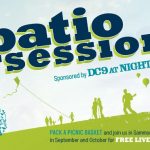 Various Dates: Patio Sessions – AT&T Performing Arts Center. ATTPAC's outdoor live music series. The shows are expertly curated with top local acts like Daniel Hart, Ryan Thomas Becker and many others, performing in front of the huge reflecting pool located on the Center's lawn. The series invites you to bring the kids, a blanket, a bottle of wine or two and enjoy the agreeable weather, even if it only lasts for a few weeks.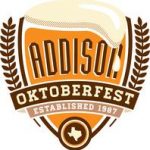 Various Dates: Addison Oktoberfest – Addison Circle Park. The annual Oktoberfest tradition offers arts and crafts, carnival rides and a "Das Kinder" stage, and plenty of pretzels and beer in the Sporthalle. There's also live music and dancing, so strap on your clogs, cinch up your lederhosen, and bring the fräulein along for some good times in Little Deutschland.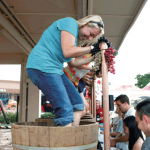 Various Dates: Grapevine GrapeFest – Downtown Grapevine. Discover a world of possibilities at the 27th Annual GrapeFest in Historic Downtown Grapevine. Guests will discover a variety of new wines, new vendors, new bands and more throughout GrapeFest, the largest wine festival in the Southwest.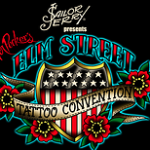 Various Dates: Elm Street Music & Tattoo Festival. Oliver Peck's Elm Street Tattoo in Deep Ellum is doing it again this year. The yearly tattoo convention is taking over an entire weekend with plenty of ink and music with featured headliners the Reverend Horton Heat.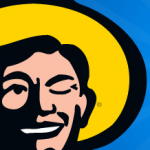 Various Dates: State Fair of Texas – Fair Park. The annual fried food extravaganza, otherwise known as the Texas State Fair, is back with new recipes and a new and improved Big Tex on September 27th. Food, cars, rides and music will take us into fall with headliners Asleep at the Wheel, Blondie, and Molly Ringwald.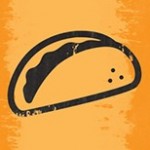 6th: TacoCon – Four Corners Brewery Co., 6-10pm. Because one taco festival a year isn't enough, the North Texas Taco Festival and Four Corners Brewing Company are hosting Dallas-Fort Worth TacoCon (Cerveza), the area's first celebration of the lonchera, or taco truck. This event is family friendly and free to enter. Just bring plenty of cash for booze and tacos!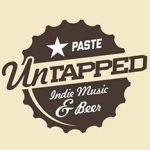 7th: Untapped Festival Dallas – Gilley's, 3pm. Spune productions presents another day full of Indie Beer & Indie Music – 70+ Breweries, 200+ Beers, 8 Bands including national touring acts, local vendors & food trucks. Headliners include Delta Spirit, Freelance Whales and Cults.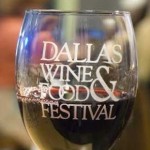 15th: International Food & Wine Festival – Plano Icehouse, 5-8pm. Eat and drink well for a good cause. A handful of notable chefs, including Sharon Van Meter of 3015 Trinity Groves, Fernando Torres of Urban Rio, and Yutaka Yamato of Yutaka Sushi Bistro, will cook up their dishes live while guests taste a variety of wines. A portion of the proceeds benefits KidLinks Foundation, which provides support for critically ill and handicapped children.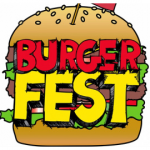 21st: BurgerFest – Main Street, 11am-5pm. From the team that brought you the North Texas Taco Festival comes a city-wide celebration of that other handheld meal: the hamburger. With more than 20 different burger joints and restaurants selling bite-sized versions of their take on the hamburger, a beer garden, ice cream and dessert vendors and live music, BurgerFest will be a day-long chance to sample the wide range of some of the best burgers Dallas – and even Ft. Worth and Denton! – have to offer.
---
Top Food Picks
---
Top Music Picks