Lyric's Marketing Tip #42: Who Will You Listen To When You Need Good Marketing Advice?
October 30, 2013
Lyric's Marketing Tip #43: Create Social Media Ads Without Annoying the Customer
November 6, 2013
Greetings everyone and happy November! My favorite time of the year has caught me again in NYC where I have traveled to work with an amazing lady and artist, Lisa Kristine. Lisa was the recipient of the 2013 Lucie Humanitarian Award for her work in Photography. I was honored to be able to attend the ceremony at Carnegie Hall this past weekend and see Lisa receive her award that was presented by Pat Mitchell, CEO of the Paley Center for Media, and former CEO of PBS. Being a photography enthusiast myself, I was delighted to see the likes of Sally Mann and Victor Skrebneski (both award winning photographers), and felt like a teenager again when the beautiful Carmen Dell'Orefice, supermodel and actress, took the stage to speak. It was definitely a magical night in a magical city! I encourage you to view Lisa's images at www.Lisa Kristine.com, you will be moved and inspired at what she is doing in the world to "shine a light" on the issue of modern-day slavery.
Over the last few weeks in Lyric's Marketing Tips, I have been talking about content marketing. Whether you realize it or not, chances are you are already using content marketing in your overall marketing strategy. One of the challenges that everyone experiences in putting together a content marketing program is procuring the right content! This is where Lyric Marketing comes in. The Lyric team can help you do the research, write, strategize, advise and execute a powerful content marketing program for your business. One important piece that should be a part of your strategy is YOUR activities, especially when they are presented in association with your passions, interests, hobbies, clients and business offerings. The top10 list is my motivation for you to get out there and make it happen, share it with your database as your version of an "entertainment update" – your customers will love it when they see you are out living life large!
Without further adieu , here is the November list that is loaded with some pretty fun and cool activities. I know that half of the month will most likely be filled with holiday preparation, family, cooking, parties and celebrating, so you best get going! Much love and peace, I hope to see you out and about!
Warmest wishes for a beautiful and peaceful Thanksgiving, I am grateful for you!
Sandy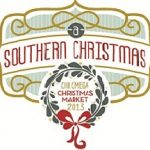 Various Dates: Chi Omega Christmas Market – Fair Park. Kick off the holiday season with a bit of shopping at Chi Omega's Christmas Market at Centennial Hall in Fair Park. More than 165 vendors will showing off their seasonal goods, including jewelry, original art, home décor, toys, and anything else you might need for your "nice" list.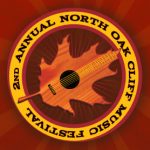 2nd: North Oak Cliff Music Festival – The Lake Cliff Park, 11:30pm. This one-day music fest, booked and presented by the Kessler Theater, was a huge success last year. Originally planned for the Winnetka Heights venue, the event grew so large that a move outdoors was the only option. In addition to a line up that includes The Relatives and Bob Schneider, you'll find kids activities, food trucks, and more.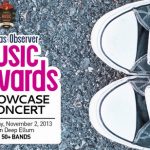 2nd: Dallas Observer Music Showcase – Deep Ellum, 5pm. The Dallas Observer continues its now-25 year tradition, nominating 200 bands, artists, and other industry folks leading up to the official awards ceremony honoring local music. Sample the sounds of over 50 local bands in Deep Ellum. Venues include: Club Dada (inside & outside stage), The Door, Prophet Bar, Reno's Chop Shop (inside & outside stage), Three Links, Trees!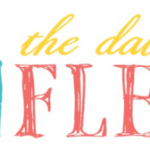 2nd: The Dallas Flea – South Side Lamar, 9am. The Flea is moving on to new digs in 2014, but this year's market will make its last appearance at South Side on Lamar. Come for handmade wares (read: major holiday gift potential), vintage finds, furniture, and snacks.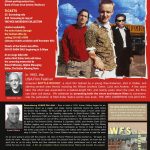 7th: Bottle Rocket: Celebrating Wes Anderson and Kumar Pallana With Matt Zoller Seitz – Texas Theater, 6pm. The USA Film Festival will host writer Matt Zoller Seitz on the occasion of his new book, THE WES ANDERSON COLLECTION, in conjunction with special anniversary screenings of Bottle Rocket. Matt Zoller Seitz will participate in an on-stage Q&A with the audience following the screenings, as well as a book signing following the on-stage events.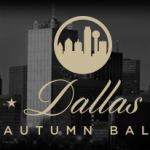 8th: Dallas Autumn Ball – Hotel Zaza, 9pm. Support Dallas education at this black-tie event. Enjoy an open bar, hors d'oeuvres, special discounts at Hotel ZaZa and various services in Dallas while Emerald City keeps the party going until the wee hours of the morning. The evening will support Project: Amplify, Dallas ISD's tutoring initiative.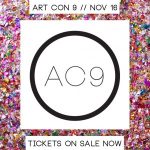 16th: Art Con – 500 Singleton Blvd, 7pm. Art Conspiracy's annual fundraiser/party showcases works of art on 18×18 inch plywood boards for auction from various artists. Bids start at just $20, but even if you choose to not participate you can enjoy live sets from New Fumes and Zhora, favorite food trucks, and local beers on tap. Funds benefit My Possibilities, a Plano-based nonprofit that offers programs for adults with special needs.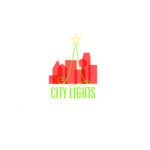 16th: City Lights 2013 – Main Street Garden, 5pm. City Lights kicks off with a "Holiday Festival" Downtown along Main Street that continues throughout the evening on Saturday, November 16. There will be family-friendly activities, including an outdoor market, face painting, ornament making, musical performances, concessions and much more.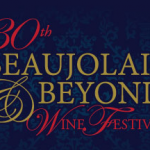 22nd: Beaujolais & Beyond Wine Festival – Irving Convention Center, 7pm. Join the premiere wine festival in the DFW metroplex – now in its 30th year! Festival ticket includes Unlimited Food & Wine Tasting, Commemorative Wine Glass, Live Entertainment, Music and Dancing by DJ Jeff Hickock, Silent Auction… and more!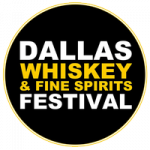 23rd: Dallas Whiskey & Fine Spirits Festival – Fashion Industry Gallery, 7pm. Step back in time as the Fashion Industry Gallery is transformed into an opulent party reminiscent of the Great Gatsby era with the finest whiskeys and spirits, live music from The Texas Gypsies, gaming tables, a cigar lounge and delicious bites from some of Dallas' finest restaurants. Be sure to come out and enjoying a roaring night of sampling revelry, great people and good times.
Food:

Toko V – Pan Asian Restaurant
CBD Provisions – Sleek Texas Brasserie
Souk – Moroccan Bistro & Bazaar
Shell Shack – The Best Legs in Town
Luck – Local urban craft kitchen
Music:

6th: Cults – Trees, 7pm
7th: John Legend – Verizon Theater, 7pm
9th: Janelle Monae – House of Blues, 7pm
11th: Rihanna – American Airlines Center, 6:30pm
13th: Josh Groban – American Airlines Center, 7:30pm
15th: Pearl Jam – American Airlines Center, 7pm
16th: Pink – American Airlines Center, 8pm
21st: Built to Spill – Granada Theater, 7pm