Lyric's Marketing Tip #9: Save Time with a Social Media Strategy
February 27, 2013
Lyric's Marketing Tip #10: Build a database of customers
March 6, 2013
Can you feel it? Spring and newness is in the air!
I am writing this from my hotel in San Ramon California as I listen to the geese that are flying above as they approach a lush green landing area on the hill outside my window. The sounds, smell of the ocean air and the misty fog that covers the mountains lend a relaxing and quiet atmosphere here tonight. But it has been anything but quiet and relaxing here today!
I have been attending the East Bay Women's Conference with the MakeaStand.com team, LisaKristine.com, and ActivismForEmpowerment.com. It is truely amazing how all of these global change-makers have joined forces to share their dream of love and freedom for all and using their gifts to make it happen. I am humbled and very grateful. Please visit each of their websites to learn more about these wonderful people, my clients and friends.
We are positioned to help you be a change-maker here at Lyric Marketing. Don't be content with the way things have always been, take a risk and be a leader in your market through targeted, strategic digital marketing and social media management. Call me, let's have coffee!
For this month's Hot list, here are our picks for the coolest things happening in DFW in March.  Go and get out and rub elbows, shake your bootie, laugh, play, and develop relationships with potential clients – have some fun this month, Spring is in the air!
Hope to see you out and about!
Love & Peace
Sandy
**************************
The HOT list: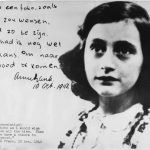 Various Dates: Anne Frank: A Private Photo Album – The Dallas Holocaust Museum. A short film and more than 70 photographs from Ott Frank's private family photo album are included in a new exhibit.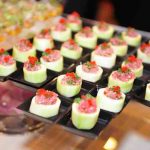 Various Dates: Savor Dallas – Irving Convention Center. Delicious and always decadent, the ninth annual Savor Dallas is the city's food and wine festival that is not to be missed. There will be tastings offered by more than 65 top chefs and restaurants along with hundreds of premium wines, spirits and beer options. Proceeds from the silent auction will benefit the North Texas Food Bank.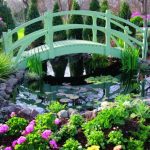 Various Dates: Dallas Blooms – The Dallas Arboretum. The Dallas Arboretum, one of the most beautiful outdoor attractions in Dallas, features 66-acres of spectacular display gardens that showcase incredible seasonal flowers, ornamental shrubs, trees and plant collections in a serene setting on White Rock Lake.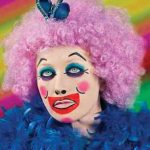 Various Dates: Cindy Sherman – The Dallas Museum of Art. Not only is Sherman considered one of the most influential contemporary artists of her time, she's also a one-woman band, serving as her own model, photographer, prop master, wardrobe, stylist, and makeup artist to create her now-iconic scenes and characters. Chameleon-like, she impersonates—or inhabits—the personalities and likenesses of various feminine tropes (siren, aging socialite, clown) to explore themes such as sexuality and power. This touring exhibit, organized by the Museum of Modern Art in New York City as comprehensive retrospective of her work from her early beginnings in the 1970s through today, is culled from public and private collections, including the DMA's own.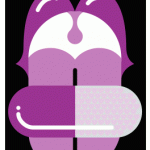 Various Dates: Rx by Kate Fodor – Kitchen Dog Theater. Here's a scenario. Monday morning, your alarm goes off. Your desire to get out of bed and go to work, on a scale of one to 10, registers about a negative 20. Your coworkers are cranky, the highlight of your day is lunch (sliders or Greek?), and the walls of your cube resemble a prison. It might not surprise you to learn that you have workplace-associated depression. But don't fret. There's a pill for that, or at least, there could be if Phil Gray's research trial goes according to plan. This sprightly comedy follows the depressed Meena, who feels unfulfilled in her job as a magazine editor for a ridiculously specific livestock publication, who agrees to be one of Dr. Gray's test studies, which means taking the experimental pill and meeting with him regularly. But as their relationship takes a less than professional turn, the medicine starts to actually work, with unintended consequences.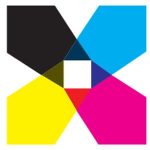 Various Dates: 35 Denton – Courthouse Square. After slogging through the rain and cold that marked the first day of last year's mostly outdoor music extravaganza, we can safely say that we're praying for clear skies this time around. That said, downtown Denton's pet festival just keeps growing. Expect four days, approximately a zillion bands (only a slight exaggeration) of varying degrees of notoriety, and a good time to be had by all tromping from the main stages to Dan's Silverleaf to Hailey's to Rubber Gloves and back again.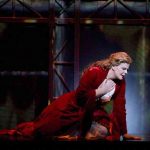 March 9th: The Dallas Opera Spring Gala – Winspear Opera House, 6:30pm. Chaired by Carol and Don Glendenning, the Dallas Opera's Spring Gala will feature "America's Favorite Mezzo" Susan Graham. Cocktails and hors d'oeuvres start in the Winspear Lobby followed by a performance by Ms. Graham in the Margaret McDermott Performance Hall. Dinner on the Shannon and Ted Skokos Stage immediately follows the performance.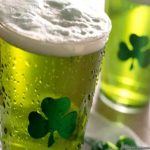 March 16th: St. Patrick's Day Parade and Block Party – Greenville Ave, 11am. We've never needed an excuse to get a little sloppy in public, but the annual parade along Upper Greenville Ave. practically makes it a requirement (despite Mayor Mike's proclamation that this year should be a more family-oriented affair). The streets starting filling long before the floats start, and we highly recommend DART unless you want to spend hours parking and departing once you've decided you've seen enough half-naked leprechauns. There will be food, drink, DJs, and bands post-parade.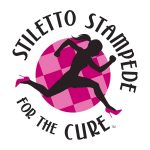 March 23rd: Stiletto Stampede – The Plaza at Preston Center, 10am. This nonprofit organization put down roots in Austin before expanding to Houston, Waco, and Dallas. Since 2009, they've worked to increase breast cancer awareness by seeing just how quickly ladies can sprint in those spike heels. Fundraising proceeds from the 100-yard dash benefit the Dallas affiliate of Susan G. Komen for the Cure along with other outreach and rehabilitation programs. Registration gets you a commemorative race tank, prize bag filled with discounts, and access to the post-race party at Tootsies.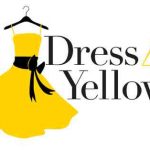 March 28th: Dress 4 Yellow Fashion Show and Luncheon –  Adolphus Hotel, 10am-2pm. Produced again by Bret McKinney of Stanley Korshak, the second annual show presents vintage yellow looks from top designers, and the "Yellow Brick Road" silent auction features packages from brands such as Thakoon, Marc Jacobs, and Kendra Scott. The event benefits both the Livestrong Foundation and the Cook Children's Cancer Center. Dhani Jones, NFL player and Chairman of the Bowtie Cause, is this year's keynote speaker.
Alabama Shakes: The Palladium Ballroom – March 12th, 8pm
The Moody Blues: Verizon Theater – March 13th, 8pm
Alicia Keys feat. Miquel: Verizon Theater – March 17th, 6:30pm
Eric Clapton: American Airlines – March 19th, 7:30pm
Springtime in Paris: Bass Performance Hall – Various Dates
Chris Botti: Meyerson Symphony Center – Various Dates
FT33 – Season Inspired Modern Cuisine
Little Greek Food Truck – A Roving Food Truck Full of Gyros
Boca Chica – Tacos and Tequila
The Lot – A Two-Acre Beer Garden in East Dallas
Elbow Room – Stiff Drinks & Late Night Pizza