Find YOUR Passion

Lyric Marketing is preparing for a special media weekend with my very dear friends from MakeAStandLemonade.com. While they are here visiting in Dallas this week, we will be spreading the word about little Vivienne Harr, the 9 year old activist who is changing the world with her lemonade stand. After over 280 days of selling lemonade every day, Vivienne has raised over $400K and will soon be launching the little pink bottlled drink to sell in retail outlets across the country. This is what one person – one little girl – can do when you have a passion.

If you want to drop by and meet Vivienne and drink the lemonade (ha!), we will be at Founders Plaza Thursday April 4 from 2:30-4:30 and Friday from 12:30 – 2:30. We will also be at Victory Park in front of WFAA on Sunday from 11:30 – 1:30. Come by and meet the gang and get in on a great photo op!

We here at Lyric Marketing are ready to help you find your passion. A business that is driven by passion and purpose cannot be stopped! Don't be content with the way things have always been, share your passion and tell your story to your market through targeted, strategic digital marketing and social media management. Call me, let's have coffee!
This month Lyric's HOT list has a variety of events and opportunities to get you out of the house and networking.  There is some good music and food on the list too that you might want to check out (one of my favorite bands on the list is Grizzly Bear).  I hope you can get out and about and enjoy the Spring weather before it gets too hot!  Business is booming in Dallas, so NOW is the time to get your marketing in order and get out and network!
Hope to see you around . . . 
Love & Peace
Sandy
Various Dates: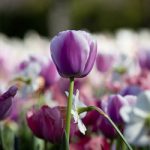 Dallas Blooms – Dallas Arboretum. The massive flower display (more than 500,000 blooms) ranges from old standbys like tulips, daffodils, and violas, to rarer annuals and perennials. In addition to tea time, live music on the weekends, and Easter activities, the Arboretum will also open children's playhouses that reflect the theme of great explorers and their exciting adventures, such as Ponce de Leon, Marco Polo, Cabeza de Vaca, and others.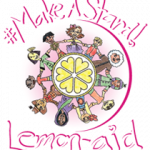 April 4th: Make a Stand Lemonade will be selling their famous lemonade in Founders Plaza (corner of Elm and Market Street, stand is on the Elm Street  side) from 2:30 to 4:30pm – come by and get a refreshing glass of lemonade and MAKE A STAND with the girls to end child slavery in the world – one bottle at a time!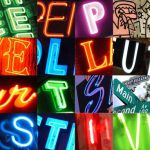 April 5th-7th: 19th Annual Deep Ellum Arts Festival – Main Street Live, noon. Deep Ellum, the Metroplex's most progressive and eclectic neighborhood, invites you to the biggest party of the year! Experience more than 200 decorative and visual artists selling and commissioning original works, 100's original bands and performance artists showcasing the newest sights and sounds from five stages!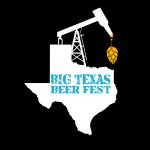 April 6th: Big Texas Beer Fest – Fair Park, 2pm. This second-annual event, which benefits the North Texas Food Bank, showcases hundreds of craft brews, including more than 20 from the state of Texas. Festival founder Chad Montgomery is also keeping the food local, with fare from 10 different Dallas food trucks, cheese from Scardello, and soda from Armadillo Ale Works.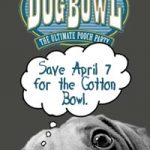 April 7th: Dog Bowl – Cotton Bowl, 1pm. Free unleashed fun for dog lovers and pups and pooches of all sizes when historic Cotton Bowl field transforms into a super-sized pooch park with splash pools, an agility course, a pet/owner look-alike contest and more.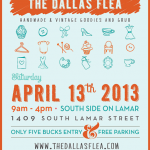 April 13th: The Dallas Flea Spring Show – The Dallas Flea, 9am. Founded by Daily Candy Dallas editor Brittany Cobb, this quarterly market features unique handmade and vintage goods from Texas-based artists and companies. The spring lineup includes more than 75 vendors, who are showcasing their picks for the season's best gifts, fashions, and home decor.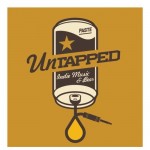 April 20th: Untapped Ft. Worth – Panther Island Pavilion, noon. Untapped was designed by its organizers as an event equally focused on quality music and beer. Panther Island Pavillion will see headlining acts Justin Townes Earle, Deer Tick, Sarah Jaffe and Tennis. Tickets range from $22-$58.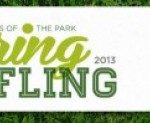 April 20th: Spring Fling – Klyde Warren Park, 7pm. The 3rd Annual Spring Fling will take place at Klyde Warren Park for the first time!  They're rolling out the green carpet for an evening of bites by John Coleman, Chef of Klyde Warren Park's Savor restaurant (set to open Summer 2013), cocktails, art, green fashion show, entertainment by The Ray Johnston Band and more!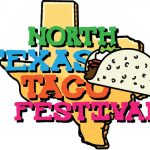 April 20th: North Texas Taco Festival – Deep Ellum Outdoor Market, 11am. The North Texas Taco Festival will be a celebration of our area's taco diversity held in conjunction with the Deep Ellum Outdoor Market and presented by the Taco Trail and Entrée Dallas.  
The event will host more than 10 taquerías, restaurants and food trucks, serving some of Dallas-Fort Worth's favorite tacos.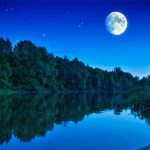 April 25th: Full Moon Paddle – Fort Worth Nature Center & Refuge, 7:30pm. Experience a different kind of date night this spring and summer with the Full Moon Paddle, an intimate outing on Trinity River.Spots are limited, so we'll wait here while you book your date.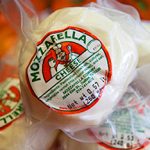 April 25th: Cheese & Wine Pairing Class – Mozzarella Cheese Company, 6:30pm. Join fellow cheese and wine aficionados for this two-hour event that kicks off with a cocktail party followed by a behind-the-scenes tour of the 32-year-old Mozzarella Company cheese factory facilities.
Music:
April 6th: Grizzly Bear – The Palladium Ballroom, 8:30pm.
April 8th: Sigur Ros – Verizon Theater, 7pm.
April 15th: Morrissey – The Palladium Ballroom, 7pm.
April 16th: Rihanna – American Airlines Center, 6:30pm.
April 19th: The O's – Granada Theater, 7pm.
April 25th: The Lumineers, Edgefest Pre-Party – Verizon Theater, 7pm.
April 26th: Foal with Surfer Blood – House of Blues, 8pm.
Food:
Del Frisco's Grill – Meat Up. Drink Up!
Spoon Bar & Kitchen – Responsibly sourced & delicious seafood!
Lark on the Park – Cocktails and Hanger Steaks
El Ranchito – Fiestas, Mariachis, & Cabrito!
The Tried & True – Drink to: Life, liberty & the pursuit of happiness!